ELECTRONIC SHELF LABELS
NEVER PRINT ANOTHER PRICE TAG AGAIN – PRICE YOUR ENTIRE SHOWROOM IN LESS THAN 2 MINUTES- ENGAGE IN REAL-TIME DYNAMIC PRICING IN STORE
"We have already seen increased margins since our accurate costs and retail prices are updated on the displays in "real time" daily if necessary." actual customer feedback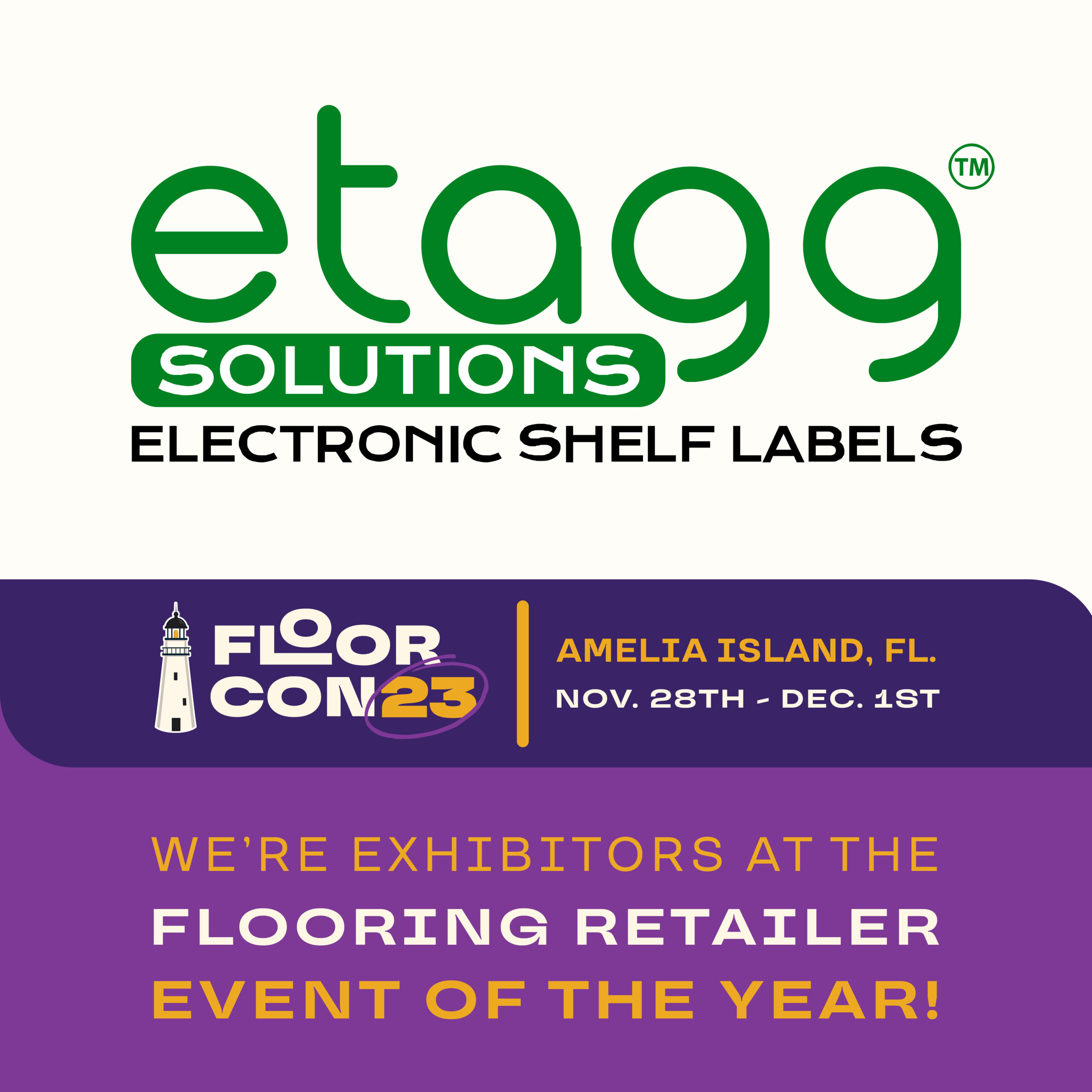 HOW ELECTRONIC SHELF LABELS WORK
etaggs™ Electronic Shelf Labels are wireless, easy and efficient state of the art labeling platform where product description, marketing, inventory and pricing information can be electronically displayed and updated from anywhere in the world where an internet connection is available. The solution is simple and does not require any additional hardware from the store end.
UPDATE PRICES & INFORMATION IN SECONDS!
These are the steps required to update your prices and information with our etaggs™ ESL's in seconds:
Update your information in your system.
Submit your data or your API using our secure FTP protocol.
Your data will go through our Azure cloud software.
The data will be sent to our Access Point (installed on your site).
The Access Point will send the update to all the displays at your location or locations.
The information will get updated on the displays.
This whole process will take less than 1 minute.
CONVERTING TO AN ETAGG™ ELECTRONIC SHELF LABELING SYSTEM
DYNAMIC PRICING & AGILITY
Automate all aspects of pricing in your store.
Update prices across your store(s) in seconds.
Make price changes quickly and accurately from anywhere with an internet connection.
Align prices across your multiple channels.
IMPROVE STORE EFFICIENCY & COST
Save money on labor and labels.
Reduce labor costs by freeing up staff to work on other productive tasks at your business.
Eliminate paper and sticker labeling.
Eliminate pricing errors.
ROI in less than two years.
PRODUCT MANAGEMENT
Simple implementation into your existing system.
Easy upload of your data in any format into our software.
Ability to display all aspects of your data including inventory.
API ready.
CUSTOMIZED TEMPLATES
Show your brand/logo images on each display.
Customize your special events and sales templates in advance.
Import special images into your template.
NEW & RELIABLE TECHNOLOGY
Fully wireless digital tag management.
E-Paper technology.
5-7 year battery shelf life (based on price changes per day)
Each access point can cover up to a 30,000 sq ft radial area and manage 10,000 tags.
No hardware is required at the customer locations.
CLOUD OR ON-PREMISE PLATFORM
Plug and play.
No additional Hardware is required.
Update your data within seconds.
Cloud Platform supported by Microsoft Azure.
SHOPPER ENGAGEMENT
Engage customers with QR codes and NFC tap technology via their smart devices.
Link your customized URL to the QR codes for more information to customers.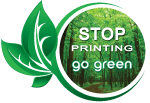 HELPS YOUR BUSINESS BECOME GREEN
Eliminate printing of price tags and stickers.
Eliminate printing coupons using our NFC feature.
Eliminate the printing of marketing materials by using the QR code to allow customers to get marketing materials from your web site.
Are you wasting time and money printing paper price tags every time you need to make a price change on your showroom floor? Automate your process by using our Electronic Shelf Label Displays.
 etaggs™ Electronic Shelf Labels make updating your prices easy and efficient. Our electronic shelf labels not only improve efficiency and save man-hours, but the tags are also extremely reliable and long lasting.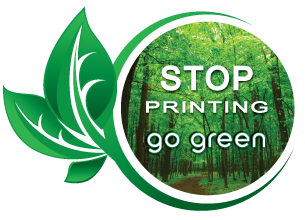 OUR DISPLAYS ARE STATE OF THE ART:
They are made with E-Ink Paper.
They are the thinnest in the market.
Their batteries last 5-7 years (based on 2 changes per day).
They come in different sizes to meet your business and application needs.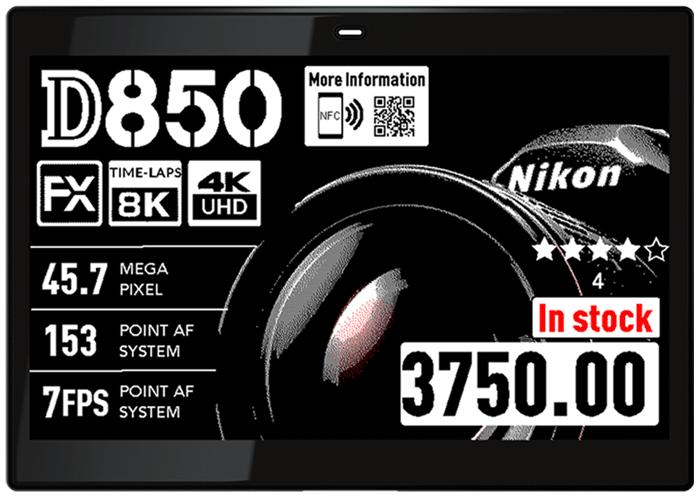 RECENT etaggs™ INSTALLATIONS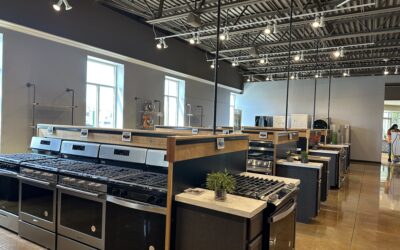 Etagg solutions and SES-IMAGOTAG are excited to have completed the installation at the 4 locations of Colder's Home and Appliance Store in Wisconsin, May 2023 Our team is eager to assist you. etaggs™ makes updating your prices easy and efficient.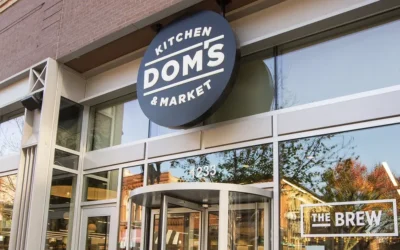 Etagg Solutions is proud to announce the installation of SES Imagotag ESL's at the upscale newly opened specialty gourmet market in Old Town Chicago, Dom's Kitchen & Market, November 2022. Our team is eager to assist you. etaggs™ makes updating your prices easy...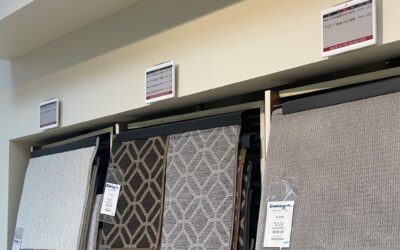 Etagg Solution is very excited to announce the installation of Electronic/Digital Price Labels at the two beautiful Flooring Showrooms in Indianapolis, Indiana. Our team is eager to assist you. etaggs™ makes updating your prices easy and efficient.