Leon's Furniture Store Installation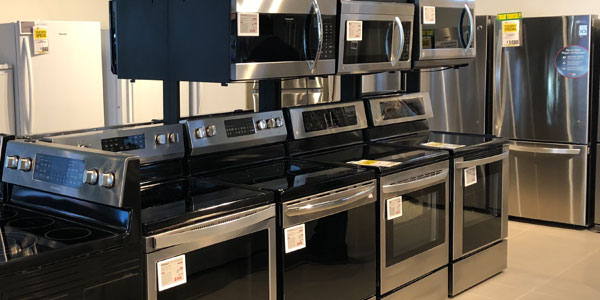 LEON'S STORE – COQUITLAM, BC CANADA
The overall experience was quite positive. The set-up of the E-tags went very smoothly and quickly.
Etagg Solutions is proud to announce the successful installation of etagg™ ESL's at Leon's Furniture Store in Coquitlam, BC Canada on 7-31-2019.
Leon's is one of Canada's largest retailers, selling a wide range of merchandise including furniture, major appliances and home electronics across multiple banners."
QUESTIONS?
Our team is eager to assist you.
STATE OF THE ART DISPLAYS
etaggs™ makes updating your prices easy and efficient.