Leon's Furniture Store Installation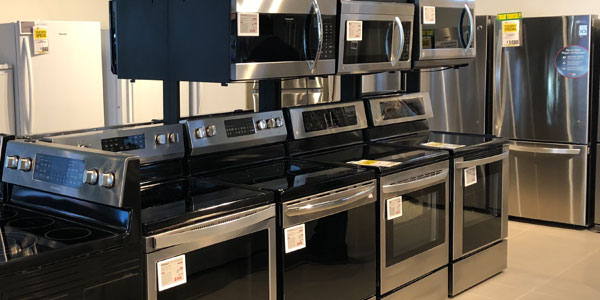 LEON'S STORE – COQUITLAM, BC CANADA
The overall experience was quite positive. The set-up of the E-tags went very smoothly and quickly.
August, 2019 - Stuart McBride
Etagg Solutions is proud to announce the successful installation of ESL's at Leon's Furniture Store in Coquitlam, BC Canada on 7-31-2019.
Leon's is one of Canada's largest retailers, selling a wide range of merchandise including furniture, major appliances and home electronics across multiple banners."
QUESTIONS?
Our team is eager to assist you.
STATE OF THE ART DISPLAYS
Etagg makes updating your prices easy and efficient.